Due to Covid-19, our client was forced to move their brick-and-mortar classrooms online. They were already familiar with using Zoom and so this was the natural choice to continue using.
The client had a lot of freelance teachers who only used Zoom for the days they were teaching for the college. So our client (the college) would spend over an hour each day transferring the Zoom licenses around to whoever was teaching the next day.
While there were a lot of other options available, the college wanted to stick with the Zoom platform and the existing licensing system. Fortunately, Zoom offers a comprehensive API to its platform, allowing you to invite users to your Zoom account, and re-assign licenses all through their API (thank you Zoom)!
After initial proof of concept, we created a scheduling system where the college could schedule in lectures for a specific date and assign it to a teacher. Our system would pick this up and assign the license to the correct teacher the night before, while also sending the teacher a convenient reminder and link to start the meeting.
As a result, the college was able to manage their Zoom account much more easily, and no longer had to worry about assigning licenses every day. This relieved a lot of administration and freed up time for the staff to focus on more important things!
The Numbers
Meetings Per Day: 20+
Zoom Accounts: 150+
Licenses saved: 120+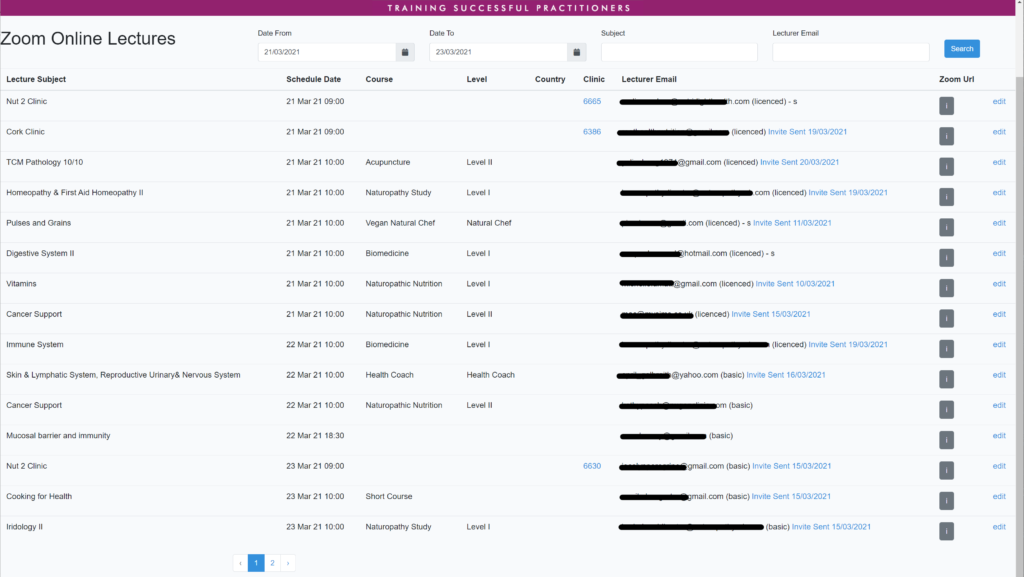 "Just wanted to say the new zoom manager is brilliant! So easy to use. Many thanks!"